Saturday afternoon, November 5th, 2011, marked a very special milestone in a beautiful story that God has been putting together. With the full blessing of both of our parents, and the clear leading of the Lord in our deepening relationship, I asked Valerie Mueller to be my wife.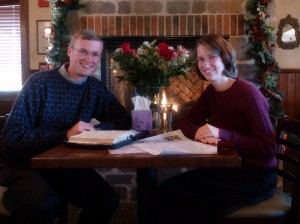 Our family first met the Muellers when we moved to Illinois nearly twenty years ago. As another large Christian homeschooling family, we had a lot in common and enjoyed getting together from time to time.
Valerie and I were both involved in different areas of ministry with IBLP in subsequent years, and it was probably about seven years ago that Valerie began to stand out with more significance. Although we never really had the opportunity to work together closely, I admired her love for the Lord, joyful spirit, and desire to serve others.
Last October, shortly after my arrival in South Korea, I began praying more seriously about the potential of beginning a courtship relationship with Valerie. After returning to the States in July, I called Valerie's father in August to share with him my interest in Valerie.
Mr. and Mrs. Mueller were thrilled, as were my parents, to see the Lord's apparent leading in this area. After a few days of prayerful consideration and discussion, Mr. and Mrs. Mueller shared with Valerie my desire to begin a relationship. She was delighted to hear of my interest, and our hearts were quickly knit together as we officially began our courtship on September 10th.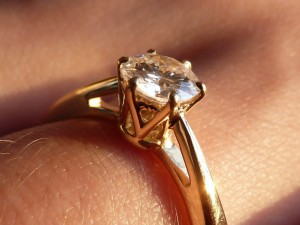 We have rejoiced to see the Lord's hand so evident in leading us together! From the full support of our families, to the parallel vision and calling in life, we can only step back and say that God has done a miracle! For many years we had both been trusting the Lord to bring His best at the right time, but never did we imagine how fully the Lord would answer that prayer!
Valerie and I look forward to sharing the story in more detail in the days to come, but we wanted to publicly announce our engagement so that you can rejoice with us in God's goodness! Right now we are looking at March 3rd for a wedding date, and we will post further details on our Web site as plans are confirmed.
"O magnify the LORD with me, and let us exalt his name together." Psalm 34:3