Joseph and Rachelle are overjoyed to announce, with gratitude to the LORD, the birth of their son, Nehemiah Andrew Veh. Nehemiah was born on Tuesday, October 16th, 2012 at 4:17 in the morning. He weighed a healthy 8 lbs, 2 oz and measured 20.25 inches long. Serena Grace is excited and is adjusting to her role as "big" sister. Rachelle is recovering well. The whole family senses God's manifold blessings.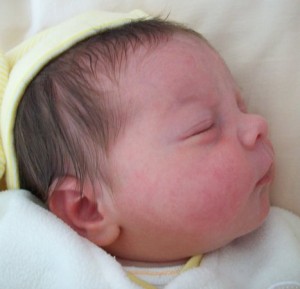 Nehemiah means "God is our comfort". Andrew means "a man of valor" . The Armenian name Veh is very rich in meaning — its synonyms include "sublime, majestic, elevated, superior, grand, noble, generous, and heavenly".
The names were also chosen to honor the memory of Joseph's beloved brother, whom the LORD called home earlier this year.
Please pray that God would give Joseph and Rachelle the grace and wisdom to raise little Nehemiah up to be a noble man of valor through whom the LORD accomplishes great things!