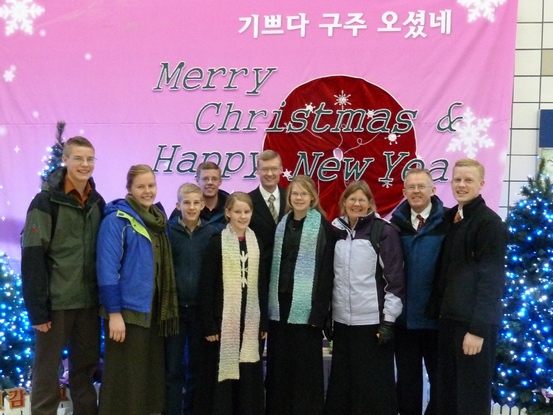 A Year to Remember
This has been an exciting year for the Waller family, with probably the biggest news being the return of our family to overseas ministry after three years in the States. Although we would have liked to return to Mongolia, changes in the government have made it much more difficult to obtain the required paperwork, so we were invited to join the work in South Korea, and possibly visit Mongolia in April, 2011.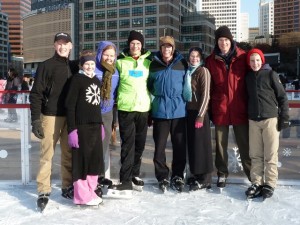 We are very grateful for David and Derrick taking time away from busy schedules and pressing responsibilities to join the rest of the family for three weeks over the Christmas holiday! David will return to his work at IBLP headquarters, and Derrick to his construction and farming projects.
A Family Investment
This year my Dad reached the age where he could withdraw his 401K retirement without a penalty, and we were praying about a wise way to invest these funds in a way that could benefit future generations. In April we were contacted by a distant relative that was selling a farm in Harris, MN, and wanted to give us the first opportunity for purchase, if we were interested.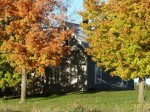 We witnessed another miracle of the Lord's provision as we pooled together Dad's 401K money, and some of our personal funds (not touching any of our ministry funds) and were able to buy the 115-acre farm for cash!
Just three miles off highway 35, the Harris farm is in a beautiful rural area near some lakes and surrounded by other farms. Like our Wisconsin farm, the house is very old, but functional, and the land would provide some excellent building sites if we chose to build in the future.
A New Direction
As I described in more detail in a previous article, my Dad and Derrick were unexpectedly laid off from ESD at the end of June. Economic difficulties had forced the company to release some of their workers, but for us, I personally believe that this was the hand of the Lord, preparing us for a new direction as a family.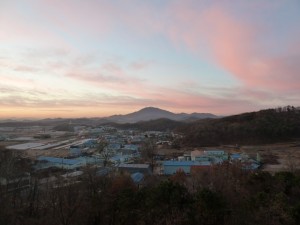 During the past three years of working in Chicago, the Lord allowed my Dad to replenish the funds needed for our family to again head back overseas for a time of ministry to the people of Korea and Mongolia. As another blessing from our time in the States, my Dad was able to have hip replacement surgery in February, alleviating a painful limp.
South Korea
Three years ago our family was serving in Ulaanbaatar, Mongolia, where Tim Levendusky directed CTI-Mongolia, an NGO established to teach principles of character to the people of Mongolia. Recovering from 70 years of Communism under Russian rule, the people warmly welcomed teaching on principles of responsibility, truthfulness, forgiveness, sincerity, etc.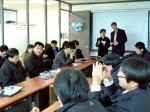 After our family left Mongolia, a new office in South Korea was needing assistance, and Tim was asked to make South Korea his primary location, while making occasional trips across to Mongolia. With the present needs in South Korea and the visa difficulties in Mongolia, Tim invited our family to join the work in South Korea for a season of ministry as a family.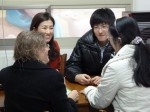 We are currently involved in training seminars and publications development, but our primary focus is the completion of the IBLP Basic Seminar translation which is scheduled to be finished in the spring. I believe the many Christians in South Korea will be greatly benefited by the practical application of Biblical truth as presented in this seminar.
A Special Visit
Amid some touching scenes, our family has had the opportunity here in Korea to thank some of the ones that helped our family during the passing of Isaac in 2005. A few days ago we visited the Yonsei Severance hospital where Isaac was brought by ambulance from the airplane. The Director of International Missions met with us and remembered taking time with my parents five years ago.
Expecting!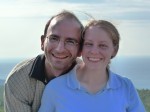 Rachelle and Joseph announced this summer that they are expecting their first child, due at the end of January. Now Mom and Dad are grandparents! Rachelle and Joseph are doing well, and visited us several times this year, most notably for a joint vacation in August to the Northwoods retreat center in Michigan where they first met.
North Korea Tensions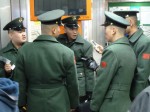 Our family lives in an apartment building in the city of Gimpo, northwest of Seoul, about twelve miles from the North Korean border. Although the Yeonpyeong Island shelling took place about 50 miles to the west of us, we feel safe knowing that God will take care of us. We have actually recently had some opportunities to do some character trainings for chaplains and soldiers of the South Korean forces.
A Writing Project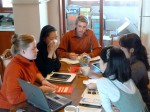 Drawing upon their experience in teaching character in the Oklahoma City public schools for the past two years, Sarah and Samuel are currently working to produce a Bible-based character curriculum for Sunday Schools and Kindergartens in Korea. The first booklet went to press just before Christmas, and will be used in January. They are working to produce one booklet for each month of 2011, to coincide with the monthly character emphasis on the character calendar produced by IBLP Korea.
More Pictures
Below are a few more pictures to enjoy.