Greetings!
It is my joy to announce several wonderful additions to our family this year! Each of the married children had a baby this year! That means Mom and Dad went from 5 grandchildren to 9 in one year! Remembering birthdays is soon to become a full-time job! 🙂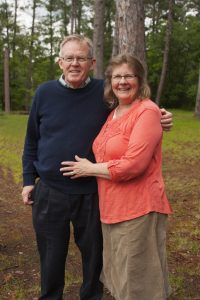 With many joyful additions came many opportunities for my parents to travel. Those locations included Texas helping David and Priscilla with electrical work on their new home. Toronto, Canada, visiting a new grandbaby! (See more details below) Texas for several weeks throughout the year visiting new grandchildren. Chicago to welcome yet another addition, and most recently a trip to Virginia to spend Thanksgiving with Jennifer's Family!
Dad continues to work with AECOM. It has been such a blessing to have some flexibility allowing him to work at a distance as they travel. In between the various times of travel Mom, Dad, and Matthew have been diligently working at the farm cleaning and organizing. It is looking better and better each time I come home!
Another special milestone this year was the official retirement of Dad as Principal and Mom as Teacher of Gloria Dei Academy. A special celebration was had to honor the 30+ years Mom has home-educated us with Dad acting as Principal.
It has been a unique experience to have several siblings leaving the nest and beginning their own. It is a blessing that the Lord allows us to be together when He does. Time changes things!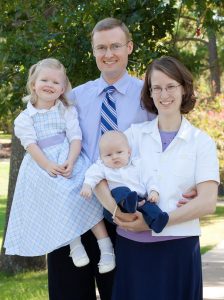 Adam & Valerie made the move to Big Sandy, TX early this year. Adam continues to serve in the IT department for IBLP. Valerie is a full-time stay at home Mom. It was fun to spend some time with her this year! Abigail (3) is a joyful little girl with much capacity for learning! She loves to figure things out! A precious addition to the family was born July 3rd! Timothy Isaac, weighed 9lbs. and was 21.5 inches long. He rolled over for the first time recently and has grown to a whopping 20lbs!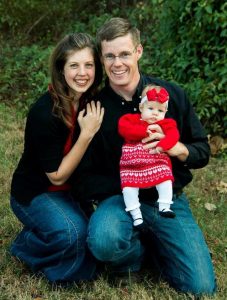 Derrick & Jennifer were married in June of last year. What a blessing Jennifer is to our family! Her enthusiasm for the Lord and joy she brings into everyday life are a wonderful gift. In September, Derrick and Jennifer welcomed their first child into the world, a beautiful baby girl! She is such a treasure! She has so many wonderfully cute expressions! Derrick and Jennifer are moving to Virginia the first part of the year. Derrick will be working with Jennifer's family on their farm. We will miss them greatly, but hope to visit them often!
Rachelle and Joseph have been married for 7 years now. It's incredible how fast time flies! Serena Grace (5, soon to be 6!) has a sweet tender heart. She lost her first tooth this year! I, the proud Auntie, got to pull it out for her! 🙂 Nehemiah is growing up quickly, he is now 4 years old and is quite the acrobat. It's fun to watch him grow and mature. He is a joyful little fellow! Their home was blessed with a special bundle arriving April 5. Hannah Evangeline Elizabeth. 8lbs. 4 oz. She is a smiley little girl and a special treasure!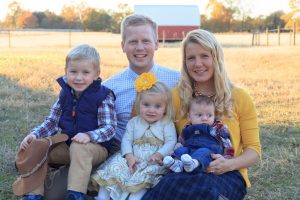 David and Priscilla, now married for almost 5 years, also made the move to Big Sandy, TX. They purchased a home near the campus and have fixed it up quite nicely. Several of us had the chance to help with this project which built some good memories! Paul (3) is a sweet little guy. His athletic capabilities are beyond any other child I know. He already knows how to play volleyball, football, & throw a Frisbee etc. It's pretty impressive. Davia (2) enjoys playing with her big brother. She loves people. Has a great smile and wonderful big blue eyes! I think she's pretty cute! 🙂 A new addition, Phillip Andrew, joined the family on October 19th, weighing 9lbs. 7oz. 22 inches long! He is such a special blessing and I can't wait to spend more time with him! He has changed so much already!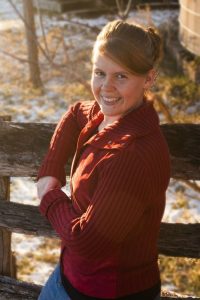 Sarah, I continue to work down in Florida in Prison Ministry. It has been a privilege and a blessing to be a part of the ministry and see lives changed. It has been a tremendous learning experience. I think I learn equally much, if not more than the inmates I am working with! I have also had the opportunity to give violin lessons to a couple of young people in the area. It's fun to reinvest what I have received. I am so grateful to get to be home for Christmas this year and spend a month with my family over this Christmas season!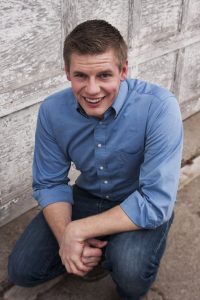 Samuel has been working down in Texas with IBLP as an Administrative Assistant & Communications Coordinator. He is a great guy! I so enjoy time I get to spend talking with or working with him. He makes difficult tasks enjoyable. He traveled the US again this year working with a team including David and Priscilla, to encourage families. He coordinated a large inventory of book sales at four regional conferences. He is a jack of all trades. If you need a job done, you just call Sam! He joyfully helps with any task that needs to be done!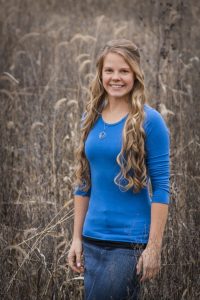 Lydia is serving on staff at In the Gap in Oklahoma City. She is doing graphic design for them. She is gifted in this area, and loves working with the children! She is an energy-giver and cares deeply for those that she ministers too! She had the opportunity this year to go on a missions trip to St. Lucia. She fell in love with the people there, and even though she doesn't enjoy warm climates, had a wonderful time of ministry. 🙂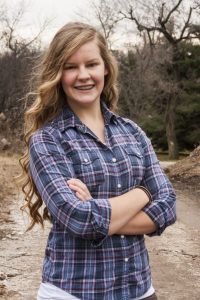 Rebecca, continues to serve as David's right-hand lady in the office. Working conference registration for the annual conferences, meal tickets, working with hotels to get discounted rates for families who come to the conferences. This year she also took on the responsibility of Stage Manager. It was a fun challenge for her. She did a good job! She loves organizing people to get a task accomplished.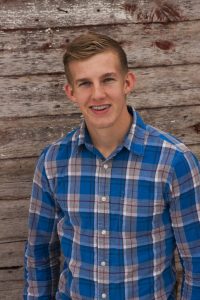 Matthew graduated from Gloria Dei Academy this year and has been a huge blessing helping Mom and Dad tidy up the farm. Matthew is very skilled and has a servant's attitude. One of his projects that he did this year was to rebuild an old-style window replacing various pieces of wood. He has been faithful here at home and I look forward to watching what God has in store for him. He continues to practice piano diligently and has a real gift for music.
That's a little bit from the Waller household this year! We hope that your household is blessed!
Thank you for reading!
Sarah
(for the Waller family)